Individuals with special needs have the same legal concerns as everyone else; however, there are a few additional legal issues that they should be aware of. Since 1980, we have been building our reputation for excellent special needs planning in Palo Alto, CA. We even lecture on these issues to other attorneys, keeping them current with the latest developments in special needs trusts. Rely on a special needs lawyer from our office to protect the interests of these clients.
Special Needs Trusts
If your loved one is mentally or physically disabled, setting up special needs trusts in Palo Alto, CA, is usually a good idea. You want your next of kin to be taken care of, which is why a will is so important. For beneficiaries who have special needs, a unique type of trust must be implemented to ensure they receive the public benefits they require.
Here at the Law Office of Peter S. Stern, we're dedicated to ensuring your estate is divided up exactly how you've specified. We understand the difficulties that special needs clients might experience after losing a loved one. Our top priority is ensuring your beneficiaries are taken care of during this tough time.
Committed to Every Client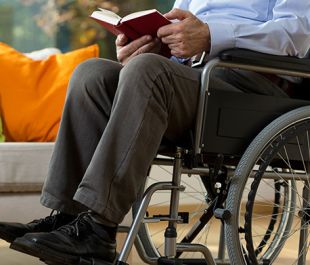 With so many options for special needs lawyers, it just makes sense to rely on the services of our law office. We possess more than 30 years of experience, making us more than qualified to take on your case. You can feel confident that your special needs trusts will be handled by lawyers who have your best interests in mind.
There's no need to stress over how your loved ones will cope. Get in touch with us today and start setting up a trust for your loved one with special needs and ensure they'll be well taken care of during an uncertain future.
Contact us to get started. We proudly serve clients in Palo Alto, California, and the surrounding areas.